Report Abuse
Are you sure you want to report this news ? Please tell us why ?
DIG Roopa, who alleged seniors took bribe for special treatment to Sasikala, transferred.
17 Jul 2017 6:19 PM | General
BENGALURU: DIG D Roopa, who recently exposed corruption in Bengaluru central prison and pointed to Rs 2 crore alleged bribe by AIADMK chief V K Sasikala to jail officials, has been shifted to road safety and traffic.
The Karnataka government transferred on Monday deputy inspector general of prisons Roopa D Moudgil. DGP (Prisons) H N Sathyanarayana Rao and DIG (Prisons) D Roopa, who had brought him under a cloud of bribery allegations, were shifted with immediate effect.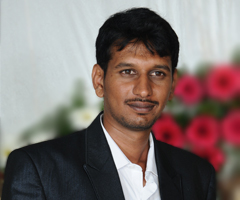 Edited By
venki swamy
Reported By
Akash Dutt
A Social Platform to connect you with the Local News and Public Servants
42 minutes ago | General
2 hours ago | Politics
11 hours ago | Politics
12 hours ago | General
19 hours ago | General
19 hours ago | General
24 hours ago | Crime
21 Sep 2017 9:10 AM | General
18 Sep 2017 10:21 AM | General
18 Sep 2017 10:05 AM | General
17 Sep 2017 5:49 PM | Bengaluru
16 Sep 2017 11:51 AM | General