Report Abuse
Are you sure you want to report this news ? Please tell us why ?
'Shape of You' singer's cameo in Game of Thrones Season 7 premiere, social media went crazy.
17 Jul 2017 2:15 PM | Entertainment
Los Angeles: Season 7 of HBO's hit fantasy series, Game of Thrones, premiered early Monday morning, and fans all over the world live-tweeted the episode, titled Dragonstone. One event stood out: Singer Ed Sheeran's cameo appearance.
Ed Sheeran previously appeared in another fantasy show, The Bastard Executioner, in a five-episode arc.
Sheeran's cameo wasn't a secret - the announcement was made back in March - but when his scene finally arrived, Twitter lit up.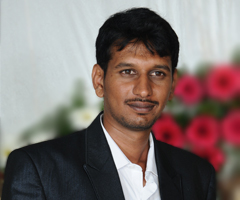 Edited By
venki swamy
Reported By
Akash Dutt
A Social Platform to connect you with the Local News and Public Servants
45 minutes ago | General
2 hours ago | Politics
11 hours ago | Sports
11 hours ago | Politics
12 hours ago | General
19 hours ago | General
24 hours ago | Crime
21 Sep 2017 9:10 AM | General
18 Sep 2017 10:21 AM | General
18 Sep 2017 10:05 AM | General
17 Sep 2017 5:49 PM | Bengaluru
16 Sep 2017 11:51 AM | General