Report Abuse
Are you sure you want to report this news ? Please tell us why ?
Roger Federer beats Marin Cilic to win record 8th Wimbledon, 19th Grand Slam
17 Jul 2017 9:57 AM | Sports
London: Roger Federer needed just one hour and 37 minutes to beat Marin Cilic 6-3, 6-1, 6-4 to lift his eighth Wimbledon title and 19th Grand Slam crown.
Roger Federer won a record eighth Wimbledon title and became the tournament's oldest champion on Sunday with a straight-sets victory over injury-hit Marin Cilic who dramatically broke down in tears midway through the final.
The Swiss superstar's 11th Wimbledon final, and 29th at the Majors, will also be remembered for the moving sight of the popular Cilic breaking down in tears after slipping 3-0 behind in the second set.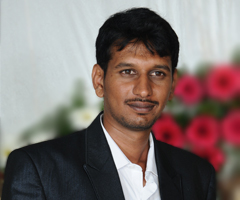 Edited By
venki swamy
Reported By
Akash Dutt
A Social Platform to connect you with the Local News and Public Servants
46 minutes ago | General
2 hours ago | Politics
11 hours ago | Sports
11 hours ago | Politics
12 hours ago | General
19 hours ago | General
24 hours ago | Crime
21 Sep 2017 9:10 AM | General
18 Sep 2017 10:21 AM | General
18 Sep 2017 10:05 AM | General
17 Sep 2017 5:49 PM | Bengaluru
16 Sep 2017 11:51 AM | General